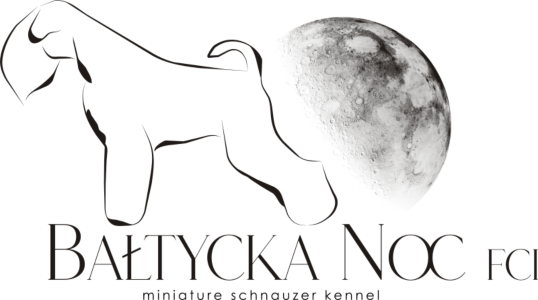 ---







---

SUKI:
JOSEPHINE Almakone Amoris (Fuksja)
INTERCHAMION
Modzieżowy Champion Polski
Champion Polski
Grand Champion Polski
Champion Mołdawii
Champion Czarnogóry
Grand Chamion Czarnogóry
Champion Bałkan
Champion of Chamipon's 2017
rozpoczety championat Czech


sznaucer miniaturowy czarny
ur. 30.08.2015 r.
ojciec: SHOT GUN-N di Montle Gentile


matka:

CAREZZA Almakone Amoris
Hodowla Almakone Amoris
MAC- clear
PRA-B - carrier
BOB Puppy - 4 x
Zwyc. Mł. - 5 x
BOS - 2 x
BOB - 3 x
BOB Junior - 1 x
CWC/CAC - 9 x
res CACIB - 3 x
CACIB - 3 x
IV Miejsce par Hodowlanych - Szczecinek 2016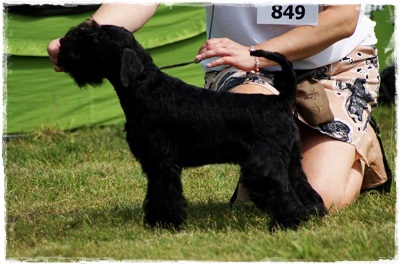 o: SHOT GUN-N di Montle Gentile
GLORIS Ultrafact

Gloris IMPISH DEVIL

Gloris KISS IN THE RING

YPSILON V.D. Havenstad

Gloris BUTTERLFY

CHOPIN V.D.Spikke

UPSIDE DOWN V.D.Spikke

KIWIJAM di MOntle Gentile

CELLINI BY ROLEX di Montle Gentile

Tombola's OSCO
NICHI-N di Monte Gentile

BACCARAT di Montle Gentile

STANDING V.D.Havenstad

Made in Spein SURF

m: CAREZZA Almakone Amoris

TAMINO IJ V. Portenschlag

MR.KING'S Igor

SAILER'S J.I.Gad

Made in Spain DIME-QUE-Si

JUST IN TIME DE LOS Siete Robles

ALBA'S Imperative Wid-do

MAIA V. Kaftan

BESKA Liga Mistrzów

KANKAN BOY Rezlark
XMAGICMAN V.D.Havenstad

SPECJAL LADY Moldau North

NESKA Majowe Gniazdo

VOICES Within

ERA majowe Gniazdo




BAILEY Barbabella (Belcia)
Młodzieżowy Champion Polski
sznaucer miniaturowy czarny
ur. 20.03.2011 r.
ojciec : TORONTO KID Androis
matka : WHITNEY Rezlark
Hodowla Barbabella
Nr rodowodu PKR.II-107031
Oczy badane (2013r ) z wynikiem czyste.
BOB Baby - 1 x
BOB Puppy - 1 x
Zwyc. Młodz. - 3 x
BOB Junior - 2 x
Zwycięzca - 4 x
CWC - 6 x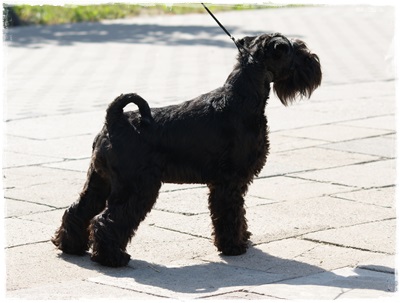 o: TORONTO KID Androis
o: Chelines BLACK-BADULINO
o: Apache Van De Havenstad
o: ZIP Van De Havenstad
m: SKANSEN'S XANTHIPPE
m: Chelines MARISOL-TOSTA
o: Chelines EL-ZULU
m: BILIDA DE LOS GOLFOS
m: LUCIANA Androis
o: PLAYBOY Rezlark
o: DE RAYMA DANTE
m: VINESSA Van De Havenstad
m: QUEEN VICTORIA Androis
o: RANGER - N
m: MARILIN Androis
m: WHITNEY Rezlark
o: EMPIRE'S REFLEKCION AT Rezlark
o: Meinkismah N MARWIN GO POSTAL
o: SANDCASTLE'S VALIANT ROBIN
m: VIDEMAR LA VIDA LOCA
m: Empire MEINKISMAH MIRRORMIRROR
o: BOWSERS NORTHERN REFLECTION
m: EMPIRE'S REACH FOR THE MOON
m: GIPSY Rezlark
o: BOWSERS FLYIN HIGH
o: SCANDALS POINT OF LIGHT
m: SCANDALS JOURNEY TO BOWSER
m: TOFFEE Rezlark
o: TRAVELLER Van De Havenstad
m: VINESSA Van De Havenstad

ARACHNE Bałtycka Noc FCI (Marina)
Młodzieżowy Champion Polski
Champion Polski
Młodzieżowy Zwycięzca Polski 2014
Nominacja Crufts 2015
sznaucer minaiturowy pieprz i sól
ur. 03.08.2013 r.
ojciec:
Dog Otho's SHERLOCK HOLMES
matka:
BAILEY Barbabella
oczy czyste (2015)
MAC - free
PRA -B - clear
BOB Puppy - 3x
Zwycięzca Młodzieży - 5 x
BOB Junior - 2 x
NDSwR - 2 x
BOB - 3 x
BOS - 2 x
CWC - 5 x
CACIB - 1x
res. CACIB - 1 x
res.CAC - 3 x
rozpoczęty Championat Czech
rozpoczęty Interchamionat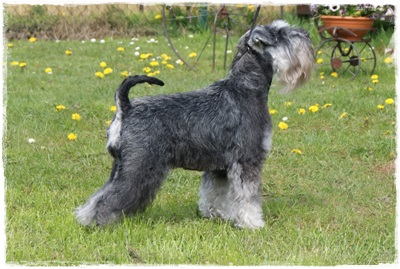 o: Dog Otho's SHERLOCK HOLMES
o: Repipition's HEAT WAVE
o: Repipition's SOME LIKE IT HOT
o: wards Creek's ROCKET MAN
m: Repipiton's RENEGADE
m: Fran Lins DANCE TO THE PIPER
o: Repipition's BUSTA RHYMES
m: Fran Lins ONE AND ONLY
m: CHANEL MADEMOISELLE Mengo Celebration
o: Star Drim SMILE FOR MENGO
o: Star Dream GELIOS
m: MATILDE De Gilthov's
m: EUROSTAR Rezlark
o: Bowsers FLYIN HIGH
m: ISSA-PRIMA Rezlark
m: BAILEY Barbabella
o: TORONTO KID Androis
o:Chelines BLACK-BADULINO
o:Apache Van De Havenstad
m: Chelines MARISOL-TOSTA
m: LUCIANA Androis
o: PLAYBOY Rezlark
m: QUEEN VICTORIA Androis
m: WHITNEY Rezlark
o: EMPIRE'S REFLEKCION AT Rezlark
o: Meinkismah N MARWIN GO POSTAL
m: Empire MEINKISMAH MIRRORMIRROR
m: GIPSY Rezlark
o: BOWSERS FLYIN HIGH
m: TOFFEE Rezlark
---
Psy:



Reproduktor (import Hiszpania)
Escarambon ES MAS FUTBOL TORRES (Torres)
Młodzieżowy Champion Polski
Champion Polski
Zwycięzca Klubu 2013


sznaucer miniaturowy czarny
ur. 24.06.2012
ojciec: Eternal Gambler I BELIVE IN YOU

(www)


matka: Escarambon BETTY BARCELONA




(współwłasność z hodowlą

Barbabella

)



NR rodowodu: PKR.II-112389


BOB Baby - 1 x
BOB Puppy - 2 x
BOB Junior - 3 x
Zwyc. Mlodzieży -6 x
BOB -2 x
CWC - 4 x
Zwycięzca Klubu

Oczy 2015 - czyste
MAC - clear
Pra-B - clear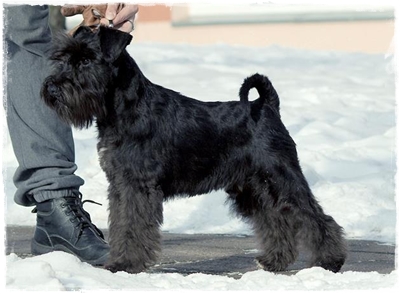 o: Eternal Gambler I BELIVE IN YOU
o: CH.USA DESTINEZ HIGH JUMPER
o: CH USA REPITITION'S QUIXOTIC ONE
o: CH.USA RAMPAGE'S REPRESENTATIVE
m: CH.USA REPITITION'S CHOU CHOU
M: CH.USA DESTINEEZ HOLE IN ONE
o: CH.USA RAMPAGE'S EXPRESS MAIL
m: CH.USA DESTINEEZ INVITATION ONLY
m: DESTINEEZ HIGH ROLLER
O:CH.USA DESTINEEZ TEXAS RAGER
o: CH.USA REPITITION'S KEEP SAKE
m: CH.USA REPITITION'S RACE TO DESTINEEZ
m: CH.USA DESTINEEZ LUCKY NUMBER
o: CH.USA CHATTELANE'S FIRE CRACKER
m: CH.USA DESTINEEZ HOLE IN ONE
m: Escarambon BETTY BARCELONA
o: SAILER'S OS BLACK ESCARAMBON
o: WARDS CREEK'S OHIO GAMBLER
o: WARDS CREEK'S THE DEALERS CHOISE
m: WARDS CREEK'S MISTICAL MOON
m: SAILER'S OK TO KILL A MONCKINGBIRD
o: ADAMIS BLACK SABBATH
m: SAILER'S KI KALI
m: OLIVIA PETREA DAS ILLAS CIES
o: FALKO DAS ILLAS CIES
o: DE RAIMA DON JUAN
m: ADOA DAS ILLAS CIES
m: ILLA DAS ILLAS CIES
o: MANGO DE GILTHOV'S
m: ADOA DAS ILLAS CIES



Reproduktor

MISTER BASIL'S TIME Nan Eldar (Gino)
Interchampion
Młodzieżowy Champion Polski
Champion Polski
Champion Czech
Champion Rumunii



sznaucer miniaturowy czarny
ur. 24.02.2013
ojciec:

GAMBLING WHITE THE ANGEL Helloween




matka:

FANCY Rezlark
(współwłasność z hodowlą Barbabella

)



oczy badane 2018 z wynikiem - czyste.
MAC - czysty
PRA-B - czysty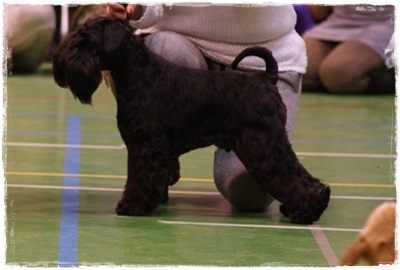 BOB Baby - 1 x
BOB Puppy - 5 x
IV BIS Puppy
II BIS Puppy
III Miejsce Par Hodowlanych - Lubieszyn 2013
I Miejsce Par Hodowlanych - Mielno 2013
I Miejsce Par Hodowlanych - Mielno 2014
IV Miejsce par Hodowlanych - Szczecinek 2016
Zwycięzca Klubu Szczeniąt 2013
Zwycięzca Polski Szczeniąt 2013
Zwycięzca Młodzieży - 3 x
BOB Junior - 1 x
NDPwR - 3 x
BOB - 3 x
BOS - 4 x
CWC - 12 x
res. CACIB - 4 x
CACIB - 5 x
res. CAC - 1 x




Ch. GAMBLING WITH THE ANGEL Heeoween

Ch. Repitition's LIFE OF CRIME

Ch. Wards Creek's THE DEALERS CHOICE

Ch. ward Creek's BLACK JACK

Ch. Wards Creek's TASTE OF CINAMON

Ch. Repetition's EMISSARY

Ch. Ramage's REPRESENTATIVE

Ch. Das Feder's POETIC JUSTICE

Int.Ch. Repititon's CARPE DIEM

Int.Ch. Repetition's BUSTA RHYMES

Ch. Repitition's BUSTA MOVE
Ch. Repitition's JUBILATION II
Ch. Hardinhaus ASHES & EMBERES

Ch. Repitition's BLAST OFF
Ch. Hardinhaus LIL ANNIE OAKLEY

Int.Ch. FANCY Rezlark

Can.Ch. Bowsers FLYIN HIGH

Can.Ch. Scandals POINT OF LIGHT

Am.Can.Ch. SCANDAL'SDARK DREAM OF BOWSER

Can.Ch. Bowser's SEVENTH WONDER

Can.Ch. Scandals JOURNEY TO BOWSER

Am.Can.Ch. Redrose Gimme Moone

Can Ch. Scandal's SOMETHINGOTME STARTED

Int. Ch. UTOPIA Rezlark

Int. ch. PLAYBOY Rezlark

Int.Ch. De Rayma Dante

Int.Ch. VINESSA v.d. Havenstad

Int. Ch. CORNELIA BARA Rezlark

Int.Ch. Royal v.d. Havenstad

AGATA Rezlark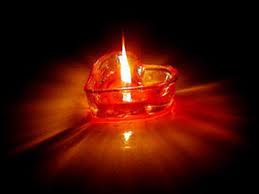 Na zawsze w pamięci



ELFI
sznaucer miniaturowy pieprz i sól
24.08.2002 - 28.02.2014